Give a child a better future today
A simple donation can bring hope, happiness, health and education to millions of impoverished children in our ummah.
Allah's Messenger (ﷺ) said: "He who does not show mercy (towards his children), no mercy would be shown to him."
(Muslim)

Help vulnerable mothers and babies throughout Pakistan and Kenya, with pregnancy, birth and nutritional support.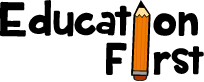 This Sadaqah Jariyah appeal transform lives for generations to come, by building schools,
renovating classrooms and getting children the educations, they deserve.

Give homeless children living on the streets a second chance at their childhood