10 AMAZING YEARS
What we've done together in just 10 years is Amazing!
Together, we've lifted people out of poverty, provided clean, safe water to whole villages, helped orphans get educations and grannies be cared for. We've built schools and mosques, so that people have spaces to learn and come together. We've protected women and children from abuse and helped entire communities to thrive.
We've helped around 20 Million people in 52 countries around the world… but we couldn't have done any of it without you – so thank you!
You are part of the fastest growing Muslim charity in the UK; an important member of a passionate group of caring individuals that make up Penny Appeal's Team Orange. Whether you've supported us for 10 years or 10 minutes, we appreciate each and every one of our amazing donors, fundraisers and supporters.
As we celebrate 10 Amazing Years of Penny Appeal, we're looking back with pride and striving forwards with ambition, to uplift millions more people and break the cycle of poverty for good.
You can read more about our amazing 10 year journey below. We hope you'll stay with us on this journey, and help us make the next 10 years even more amazing than the last.
You are Amazing!


3 BILLION GLASSES OF WATER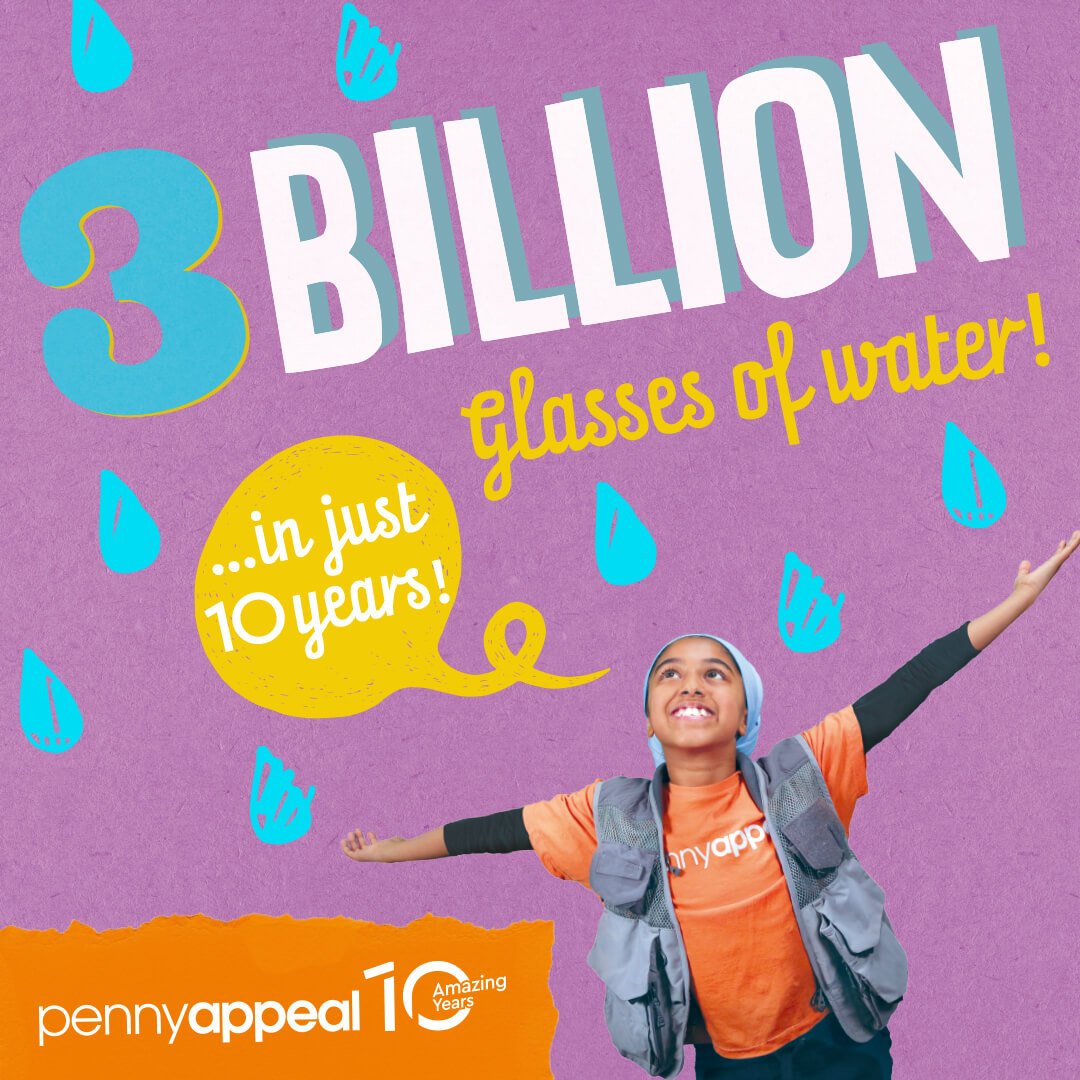 We've built over 16,000 water systems and wells, pouring 3 billion glasses of clean, safe water. That's half the number of people in the world!
We've built deep water wells and systems that provide clean water to whole communities, and even built a solar powered power station and water tanker, which provides running water to 1,500 people, 1,000 livestock and local mosques and schools too!


7 MILLION MEALS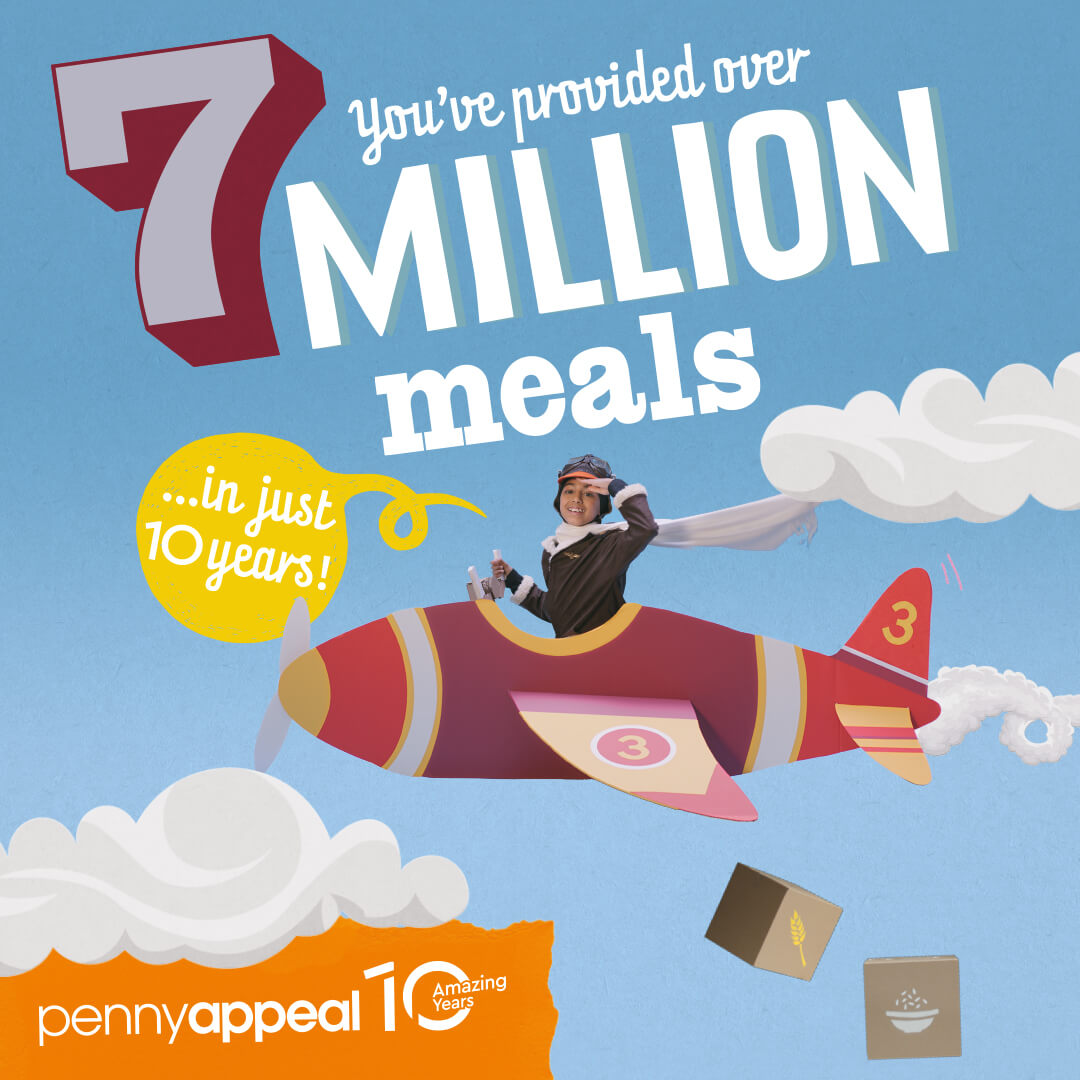 Since our first distribution in Syria, 2011, we've provided 7,048,000 meals to people in 32 countries around the world, Alhamdulillah.
From providing emergency food packs in desperate situations, to bringing communities together with group Iftar and Suhoor during Ramadan, to our sustainable programmes like the Rooftop Gardens project in Palestine – we are committed to feeding our world.
"I actually don't know what would have happened to my family without the generous support of Penny Appeal's donors." – Afaf, Palestine


1.7 MILLION LIVES PROTECTED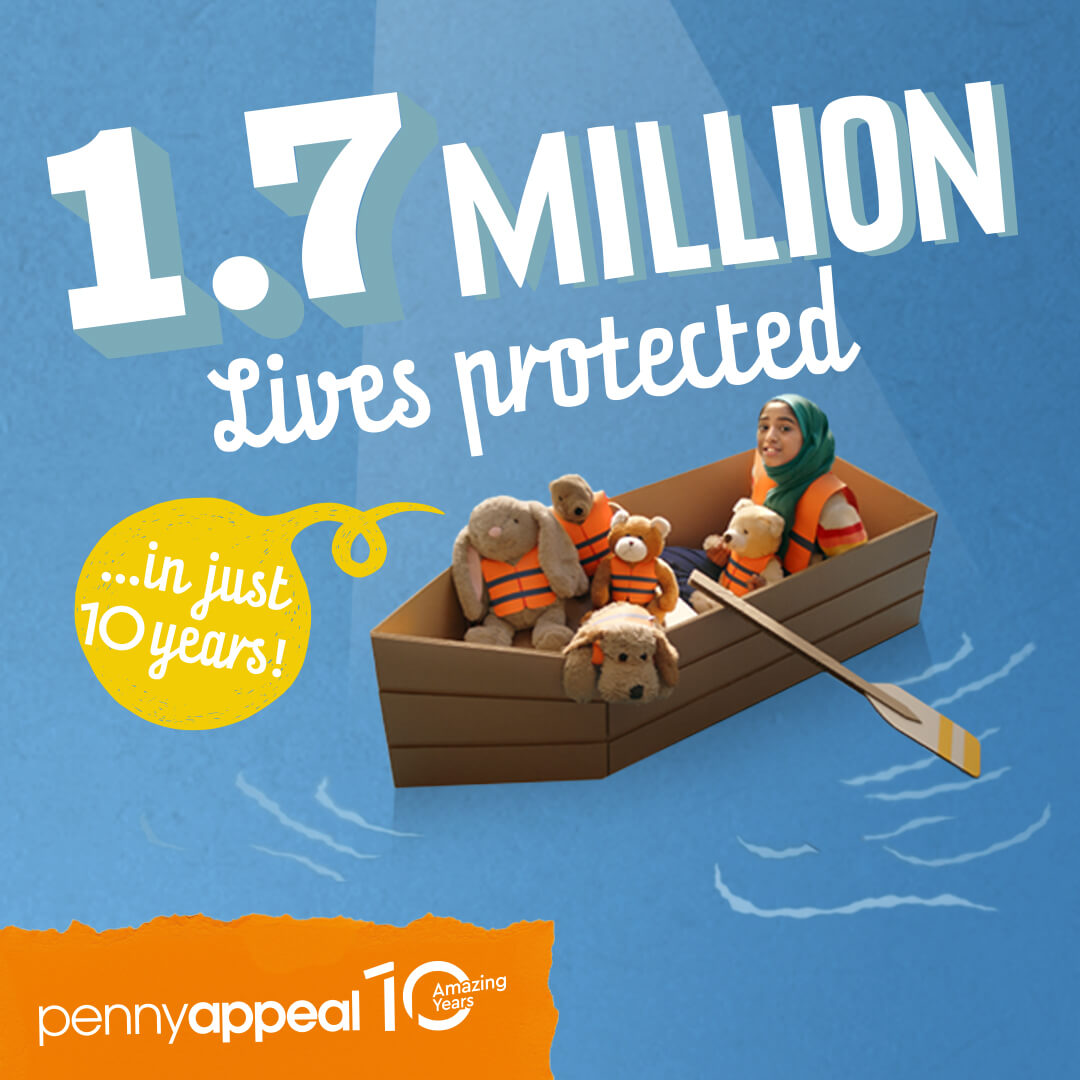 Deep inside Syria and Yemen, in Gaza and Iraq, you have reached into the most desperate, dark situations and helped us shine a light. In the last 10 years, we've become one of the fastest and most effective responders to the effects of natural disasters, war and discrimination.
You've helped protect the lives of 1.7 million people affected by emergencies around the world!


51,706 ORPHAN SPONSORSHIPS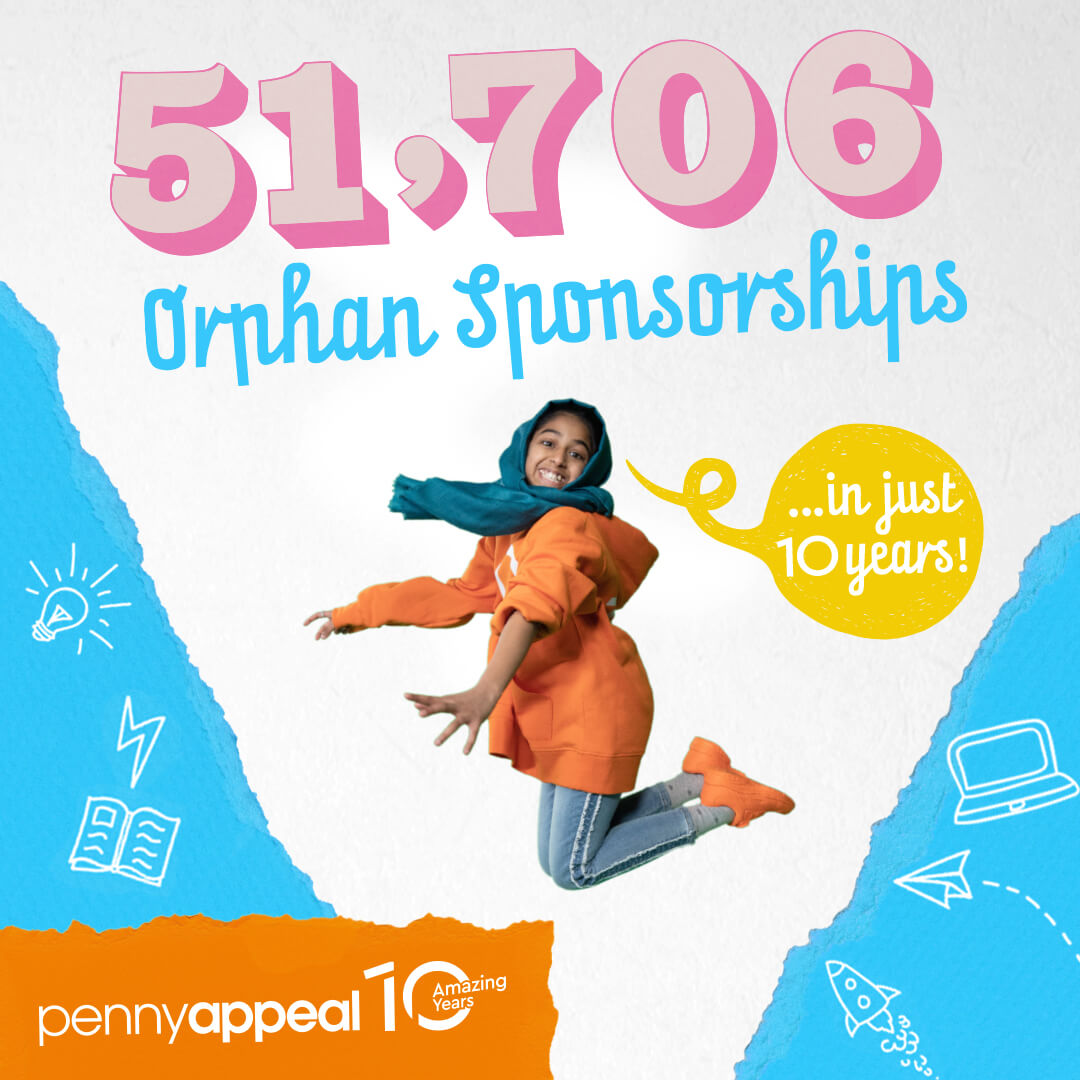 We've received an amazing 51,706 orphan sponsorships in the last 10 years!
That's education which means futures, meals that mean children not going hungry and safe homes so children aren't at risk of harm. Thanks to your amazing 51,706 orphan sponsorships, we've made sure that orphans don't have to go without. Every sponsorship helps provide nutritious meals, clothes, healthcare, an education and a dedicated guardian – all in a loving and caring home.
"I want to say thank you to my sponsor for looking after me. I am happy with my new friends in my new school. I am happy because of you." – Malan, The Gambia


THANK YOU!
None of this amazing work would have been possible without you – so THANK YOU!
It's been an incredible decade so far, and we hope you'll continue to support us on our journey. Now… just imagine what the next 10 years will hold!